Wine Club has not tasted wines from South Africa for some time. Summer seemed a perfect time to revisit. Most consider South African wines to be New World although many of the varietals – and there are many produced – are considered Old World. Chenin Blanc and Cabernet Sauvignon are the most widely planted varietals but as we learned from Barista Pinotage, there are some unique wines produced.
This month's selections are The Little Gazelle Sauvignon Blanc (2021) and DeMorgenzon DMZ Syrah (2018.) These will acquaint you with well-appreciated varietals that are not as widely produced.
The Little Gazelle Sauvignon Blanc has a clever label (similar to The Little Sheep wines.) This is no coincidence since both of these wines are produced and imported by Monsieur Touton, one of our suppliers. Monsieur Touton's connections in the wine world give him the opportunity to buy excess "juice" for lack of a better term. Through his friendships with producers, he buys surplus quality wines that he finds represent that region's varietals. This is the case of South Africa's The Little Gazelle Sauvignon Blanc which is from the Coastal Region.
DeMorgenzon DMZ Syrah comes from another producer based in Stellenbosch, South Africa. This region has terraced hillside vineyards with views of both the Indian and Atlantic Oceans. DeMorgenzon selects grapes from vineyards that show the best quality of the chosen varietal. Both wines will offer pleasant wines for summer enjoyment. One is light for fish and salads and one is great for rich barbequed beef.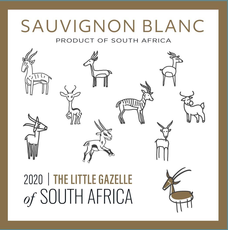 The Little Gazelle, Sauvignon Blanc (2021), South Africa $10
This Sauvignon Blanc is described like a shy gazelle, simple yet refreshingly friendly. The wine is green and flinty but with fresh citrus, apple, melon, fig, and peach notes on the palate. It is a refreshingly, delicious summer wine. Pair with seafood, grilled chicken, and light appetizers. It is also a great complement to a salad with goat cheese. Alcohol: 12.5%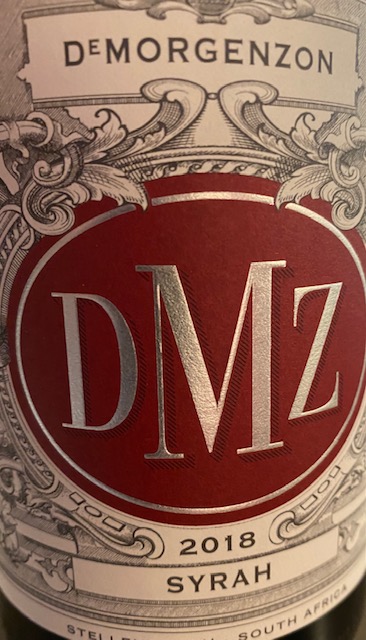 DeMorgenzon, DMZ Syrah (2018), Stellenbosch, South Africa $17
This Syrah has a deep, purple core with a rich, berry fruit nose with lots of ripe, red plum and whiffs of white pepper. There is some gentle oak integration which shows and supports the elegance and roundness. This wine is considered bold and structured with this vintage getting great scores. A perfect BBQ complement. Alcohol: 14%