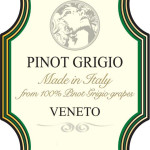 2014 Angelini Pinot Grigio, Veneto, Italy             $11
2014 Angelini Pinot Grigio is produced in the northern region of Veneto. This is 100% Pinot Grigio grapes and has a soft, well balanced flavors of tropical fruit and a clear, fresh finish. There is a hint of white peaches. The color is straw yellow and the nose makes one think of freshly baked bread. This is a perfect wine for winter seafood soups with fresh bread and cheese.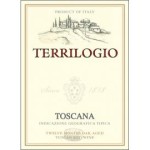 2011 Terrilogio Toscano, Montpulciano, Italy    $11
2011 Terrilogio Toscana comes from the area near Montepulciano. This is a "Super Tuscan" blend with 85% Sangiovese, 10% Cabernet Sauvignon and 5% Merlot. It has complex aromas of crushed berries, cherries and hints of tobacco. This is a full-bodied with round tannins and a long finish. Consider this a winter wine since it is ideal with all Mediterranean dishes, roast, game meat and spicy cheese.