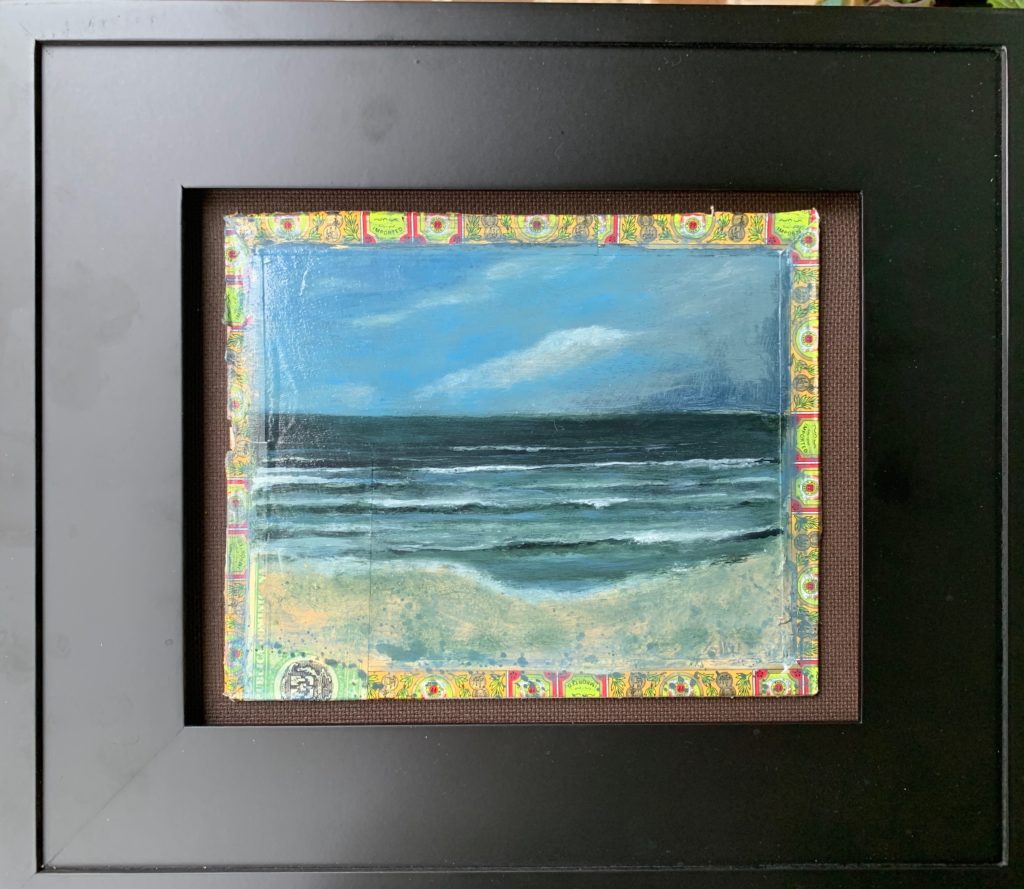 Our original calendar for 2020 has Scot Dolby as our featured artist in November and that is happening! Scot's first featured show was in November 2008, five months after he retired from teaching. Now 9 months into the COVID pandemic, we are pleased to show his recent work, Quarantine: Creeks, Cedars, and Seas, as his seventh show. Although Scot is often inspired by his travels, the subjects for this show are close by. He is known for his deep foregrounds of fields, marshes and seascapes with palettes that change with the season. We always look forward to his mixed media paintings done on cigar box tops. So far this show has several shown below.
Scot will introduce this show on Thursday, November 5, with a Facebook Live post at 7 pm. Use this link to get to Facebook Live. Express your interest in the event and you will get a reminder. To get ready for the live post be sure to review Scot's paintings in Facebook Albums. Use this link. The paintings will also be shown on Bishop's Stock. Anyone interested in any of the work may send a Facebook message or email info@bishopsstock.com.
Bishop's Stock will reopen Friday, November 13. The following week and through the holidays we will be open Thursday through Saturday from 11 to 5. Doug Fisher will be here carving on Fridays and Saturdays. Masks are required with no more than 6 visitors at a time and social distancing must be practiced. On entering the gallery, we ask that you sanitize your hands just to the right of the doors. We will be closed Thanksgiving Day.